If you want people to read your blog, you'll need to fill it with plenty of quality, relevant content. That idea should seem obvious, but too many bloggers concentrate so much time on maintaining and promoting the blog itself, they neglect the actual writing of content.
Solid multimedia is also important, whether as an eye-catching header or a graphic illustration of an important point. Blogs with media tend to attract more attention and hits, increasing traffic to your site. Interesting content, including audio, video and photos, draws readers in and makes your blog more interesting to readers.
These 20 sites will help you find what you need in the categories of public domain, photos, audio and video.
Public Domain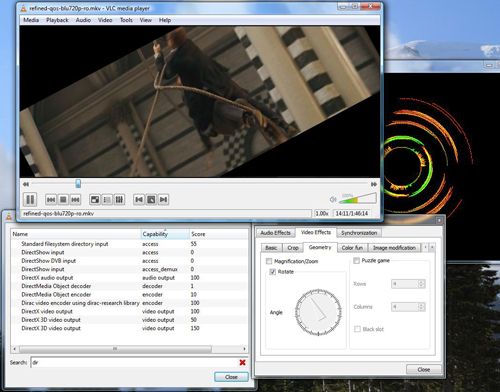 WikiMedia Commons – Wikipedia is a valuable resource that has become one of the number one information providers on the web. Open to users for making changes and pages, it has changed the way we share content on the web. It was with this in mind that WikiMedia Commons was created. It is an open-license media site with material from users all over the world, as well as organizations and government agencies. It has a ton of public domain work available, as well as mandatory-credit items.
Google Advanced – Google is still the king of search engines. You can use their advanced search options to specify creative commons images and content only. You can also change the date range and other factors about the image, which is useful if you want more modern or elegant looking stock.
Creative Commons – This aggregating website allows you to search media with attribution licenses and public domain authorization. You can find a ton of available photos, sound clips and even videos here, though the pages can be hard to navigate with so many search results.
Flickr Creative Commons – A lot of Flickr members will allow their work to be used with proper credit. Instead of the wider Yahoo search engine, you can search within this photo sharing website. You can find some beautiful pieces that are much more professional looking for stock purposes here than on other CC sites.
Yahoo Creative Commons – While you are using a standard Yahoo search engine, you can find a lot of CC items. The results are a little more targeted, but you will have to pay extra attention to the licenses provided on the page before you use it. Occasionally a non-CC item might find its way in, so double check.
Photos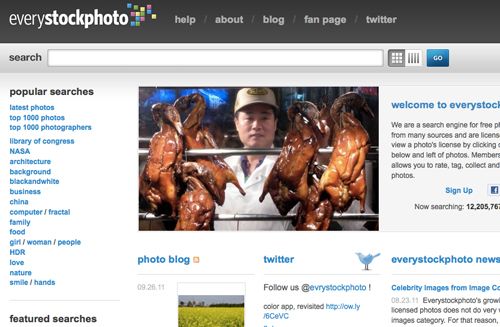 Pdphoto – Another public domain and royalty free site, this one is photo specific. Most of the free images are pretty low resolution, but there are high resolution versions available for a fee. Others that are completely CC have some good higher-res available without cost.
Everystockphoto – This is an easy to use search engine for public domain photos. You can find all licensing information, and a great deal of them are from users. You can rate and comment on them, and with an account you can collect favorites.
MorgueFile – One of the more interesting photo sites, they provide their own images in high resolution for free. You can use them for commercial purposes without any attribution necessary, but you can't take any credit or sell the images. You also cannot sell anything that has not been significantly changed that used the original. Sale of altered works featuring their stock is allowed.
Stock.XCHNG – Think of this site as a social network for photographers who like to provide their work for use. There are specific licensing issues you have to adhere to with each image, but they are free of charge. You can also provide your own stock for others to use, and communicate with photographers of interest.
PicFindr – If you don't like to look at a lot of different sites, this can be a helpful search engine. They search a number of the smaller photo sharing sites for free stock images. Again, you have to make sure you pay attention to the licensing requirements before use, as many of the images will need a full attribution for use.
Openphoto.net – This network provides traditional stock images that have a focus on nature, animals, buildings and technology. There are many breathtaking photographs here taken by professional artists looking to share their work.
FreeDigitalPhotos.net – There are both free and paid images here, for use commercially if chosen. The royalty free come in different resolutions, but the highest resolution pictures require a small fee for use.
Video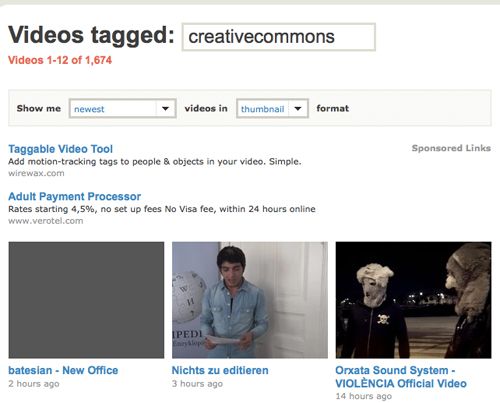 Open Source Cinema – These are not public domain. Instead, they are an open community offering various videos and remixes. Everything is offered under a blanket Creative Commons Attribution-Noncommercial 3.0 License.
Flickr – Most of Flickr is dedicated to photographs. However, they do also offer video content made by users and small companies. If you do an advanced search you can select it to filter out anything but videos that have been placed on the site with a CC license. You may also want to read the description of each video to make sure it was not mistakenly put in the CC category.
Internet Archive Moving Images Collection – A favorite of old film buffs and fans of bizarre educational videos of the 50′s and 60′s, this is a virtual treasure trove of videos. You can even find feature length films, as well as public domain oddities that will give you hours of content (and entertainment).
Vimeo – This community is becoming bigger and bigger, though it is mostly known for being a stream site that often holds pirated content. To get past that you can search for creative commons by putting it in as a keyword, or using their advanced search to pick out the licensing.
Audio
soundtransit – An interesting little site that offers international audio records. They have old speeches, songs and even poetry and audio book readings.
Internet Archive – If you think the video section of this site is huge, wait until you get a look at their audio library. The collection is absolutely enormous, and full of interesting tidbits, as well as some really weird ones. Their search can bring up just about anything you could ever need.
pdsounds.org – If you are after every day sounds, this is a great site. They record various natural sounds that occur every day in our world and offer them free of charge in the public domain. There is a catalog to browse, but it is pretty big to navigate. You would be better off doing an actual search.
Opsound – If you like to remix you can find a lot of work here by musicians and bands that are looking to share their work. You can also provide your own to see what people do with it. Many people will use this site to find CC selections to use in their own work.
Have others? Let us know in the comments.
Annie is a problogger and creative writer for Credit Card Finder, a registration-free open-for-all for credit card comparison. Read our comprehensive guide on saving money blogging!